Naming ceremonies are a beautiful way to celebrate the birth of a child, an adoption, or welcoming a child – including step children – into your family. It is also a fitting ceremony for those who have had a change of name. These touching ceremonies bring together family, friends and the wider community to acknowledge a new beginning. Naming ceremonies are a great alternative for those who are not religious, and do not wish to commit to the spiritual demands of a christening. However, it is the personal choice of the parents to include religious content into a Naming Ceremony.
A Naming Ceremony is a celebration of love, family and life. It will include officially naming the child, perhaps the meaning of the name, as well as public declarations of promises and commitments from the parents, Guide-parents (also known as Guard-parents) and other significant members of the family. These promises can include the parents' hopes and wishes for the child's future, and affirm their beliefs and values as parents.
Like the religious role of Godparents, Guide-parents also play an important role in the life of the child – making a commitment to support and guide the child as they grow into adulthood and beyond. Together with the parents, they will become active role models for the child.
There is always a deep sense of unity and belonging when welcoming a child into the fold. If the child is of an age where they can comprehend the significance of the ceremony, this can be an emotional and life altering moment. They may also wish to have an opportunity to speak and share their perspective on what it means to be part of the family. Whilst serious in nature, at its heart, a Naming Ceremony is a time of great joy and celebration. So, feel free to go wild with a cake, decorations, music, poems, and your choice of symbolic elements, such as lighting candles or tree planting. I can help to inspire you with a myriad of choices.
It would be my privilege to be able to share your special day with a touching, personalised and memorable ceremony that reflects you, your ideas, and your wishes.
♥ Doreen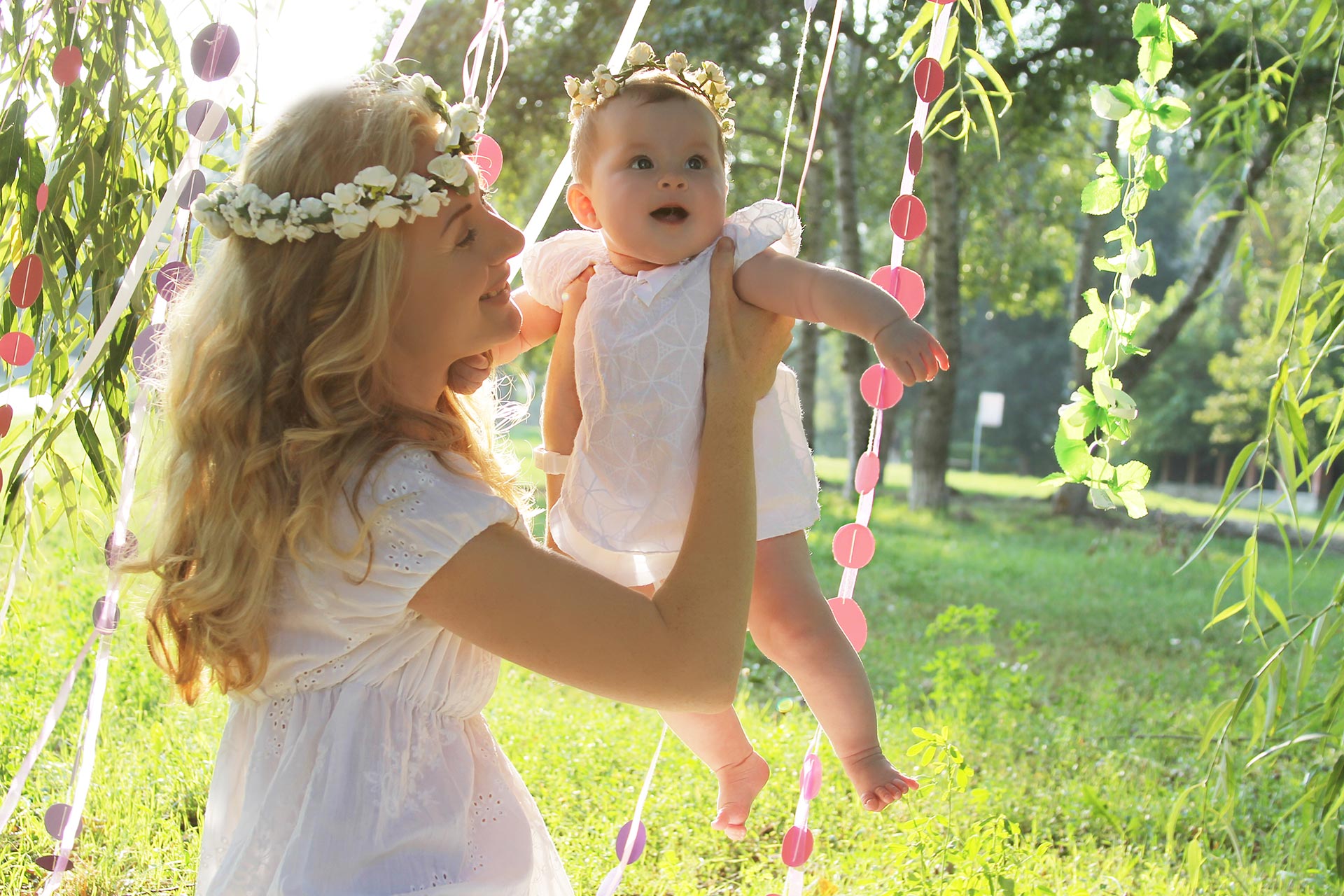 "There are places in the heart you didn't know existed until you have loved a child." Anne Lamott